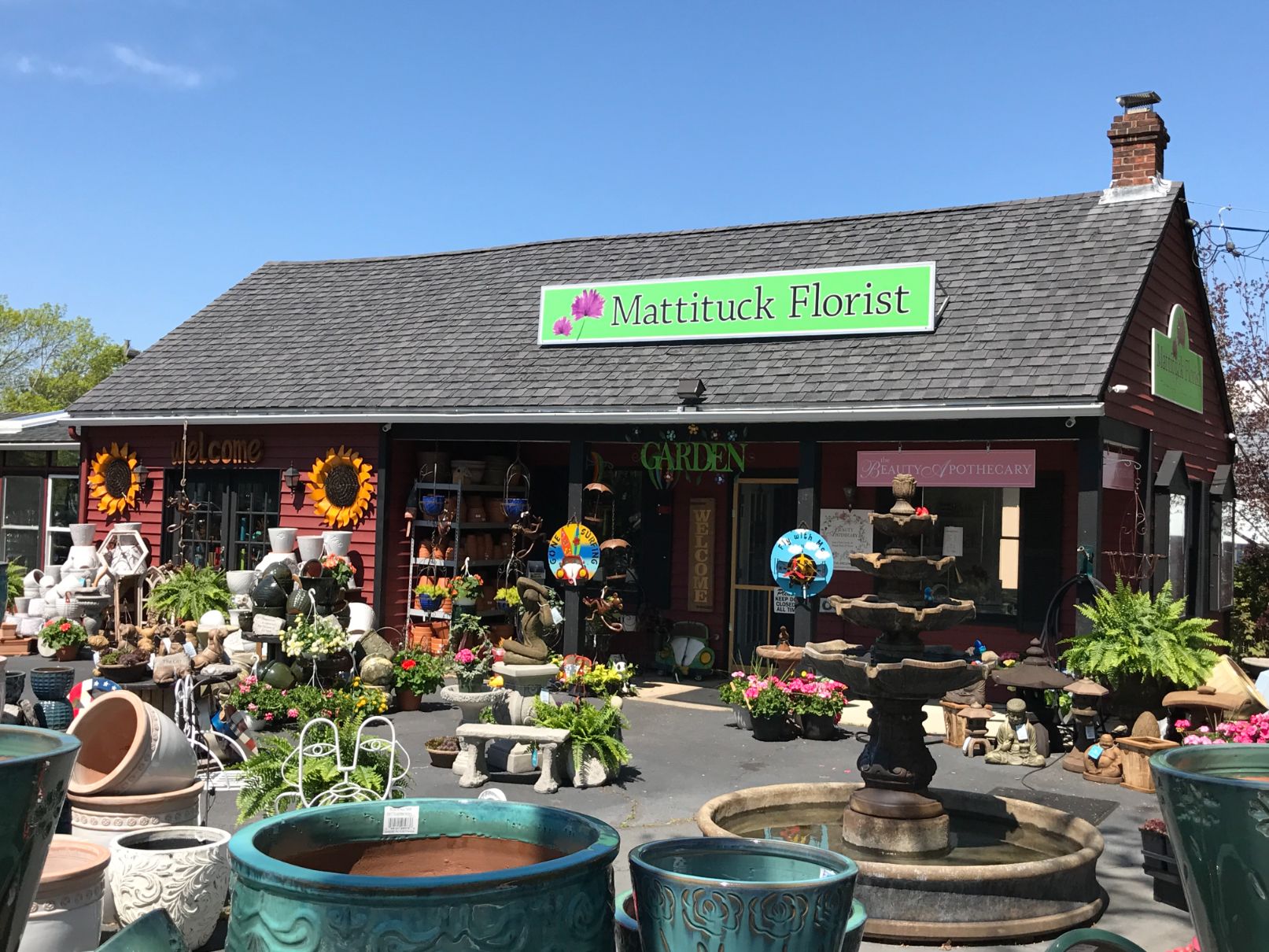 Pottery, Gifts, Antiques, and More
Ever been to Love Lane? Chances are, we've got just what you're looking for. And if that person who uses the phrase, "That's a great find!", we're sure to get along just fine.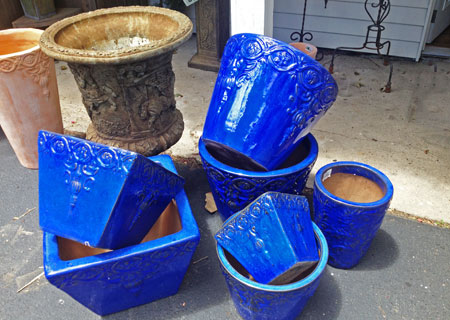 Pottery
Got something worth planting? Whether you're working with florals or edibles, we carry fine handmade pots, planters, vases and more. Plus, we offer some of the finest soil around to ensure your plants and their containers are a perfect match.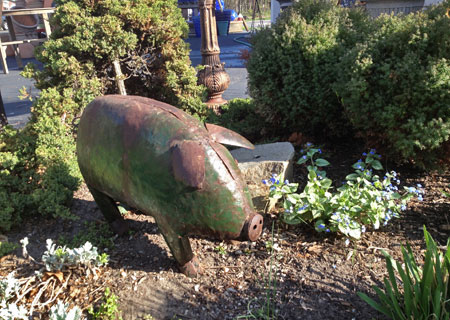 Antiques and Oddities
Looking for a fine, handpainted metal pig? A late nineteenth century lithograph? How about a scrolled wooden pedestal crafted by a local artist? Mattituck Florist has a rotating collection of curious antiques, oddities and more.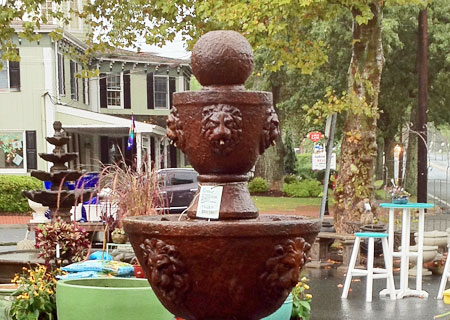 Fountains and Statues
When it's time to round out your garden, you'll probably want to take a look around our shop. We feature an eclectic stock of statues, fountains, and ornaments designed to bring out the best in your plantings.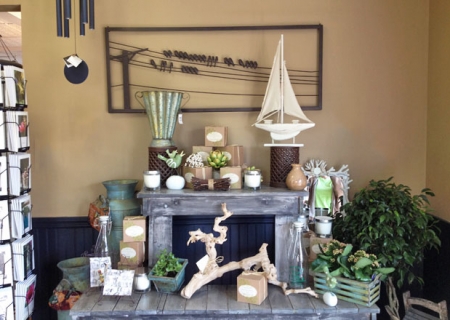 Cards and Gifts
We're certainly not the first to offer this sort of thing on Love Lane, but we're pretty sure we'll be your last stop. We've got a rotating selection of cards and gifts for just about everyone you've got in mind.
"You guys have really got a great shop here, but it drives me a little crazy. Everytime I come in for flowers, I end up taking something else home too."
Looking for the right gift or accessory? We've got something for everyone.